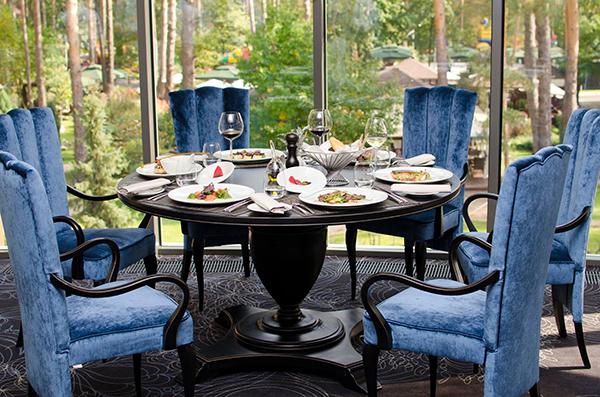 Grand Admiral Resort & SPA
The "Mozart Panoramic Restaurant" has been refurbish with contemporary chairs and tables produced by Sevensedie; the magnificent restaurant is located in one of the most picturesque area of the "Grand Admiral Resort & SPA" in Irpen , Kiev region, Ukraine.
The chairs
Queen
,
Moravia,
the
Biscotus
table and several other contemporary and classical models, in finishes and upholstery selected exclusively for this project, blend perfectly with the natural materials and the warm surrounding colours.
Click here for more photos.