In the images you can see all the items selected to furnish this exceptional location.
The Zeta classic replica armchair upholstered with a fabric combination: yellow stripe on the outside back, on the front and seat a blue fabric with a delicate yellow floral pattern recalling the color of the fabric on the outside.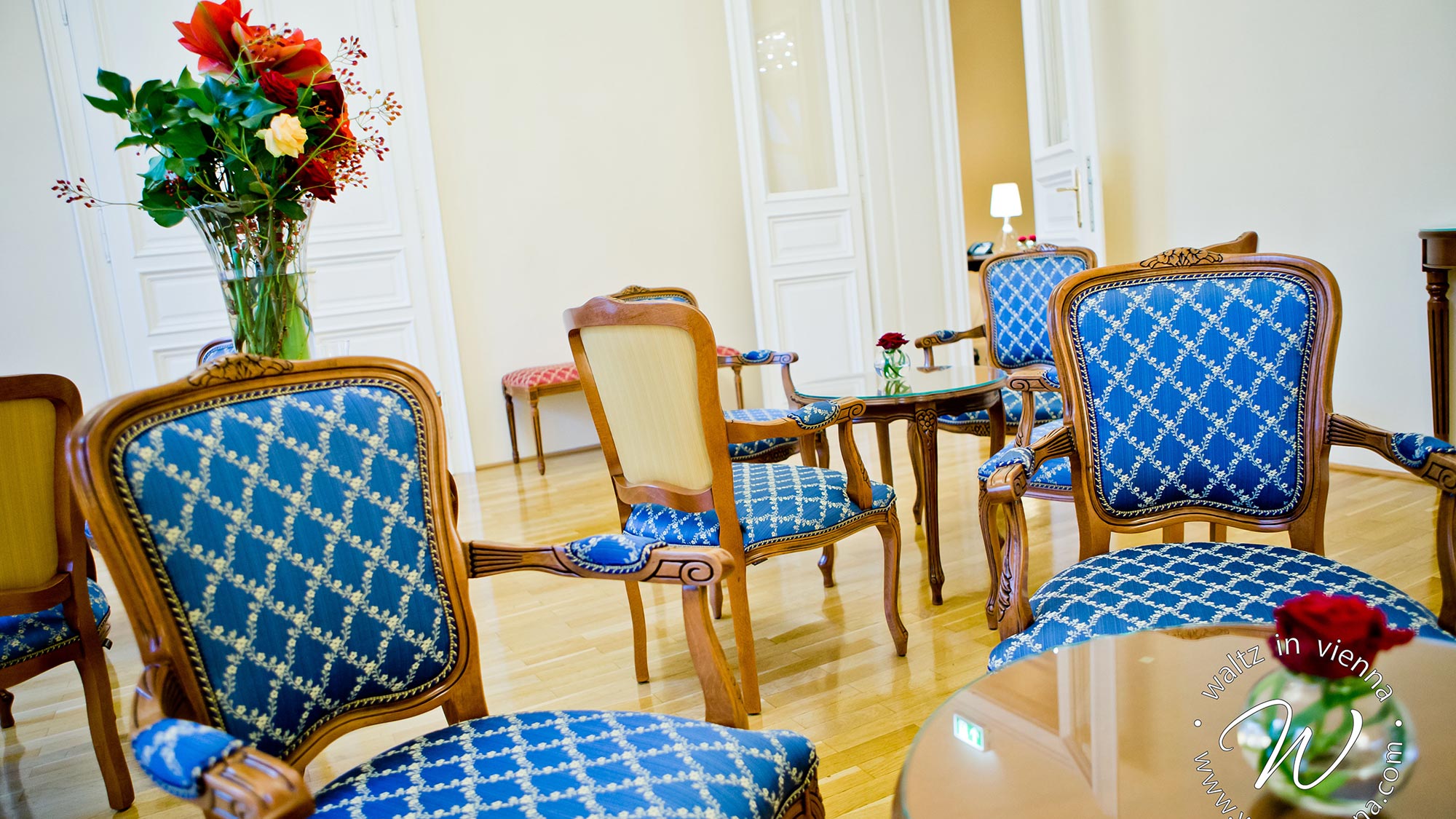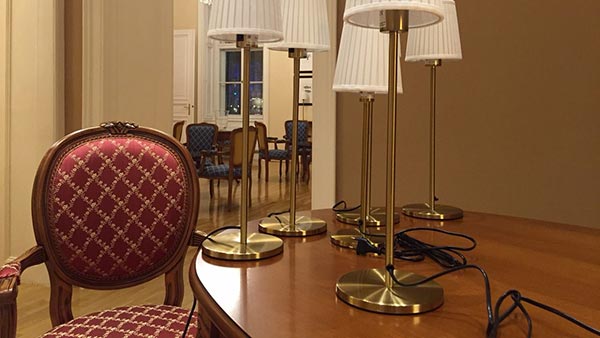 The Louis XVI style Luigi bench, and the and the Louis Philippe style Rousseau replica armchair; two different styles linked by the same finish and by the same fabric used for the Zeta chair but in this case in a red color variant.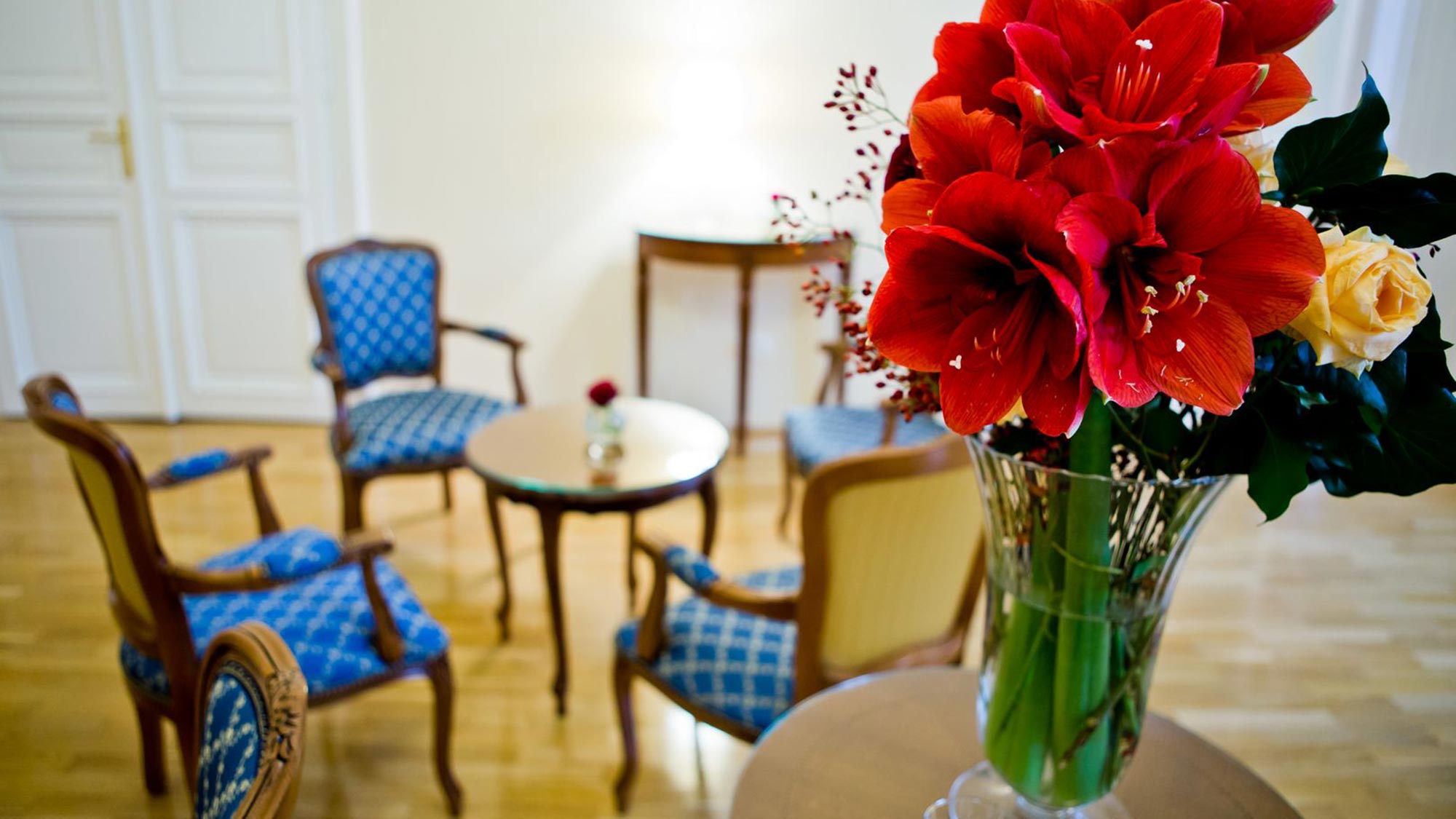 Finally the Fiorino dining table and the Omero lamp table, perfect examples of Italian classic furniture, was the best choice to maintain a continuity and a connection with the Louis Philippe style of the beautiful classic Zeta replica armchair.