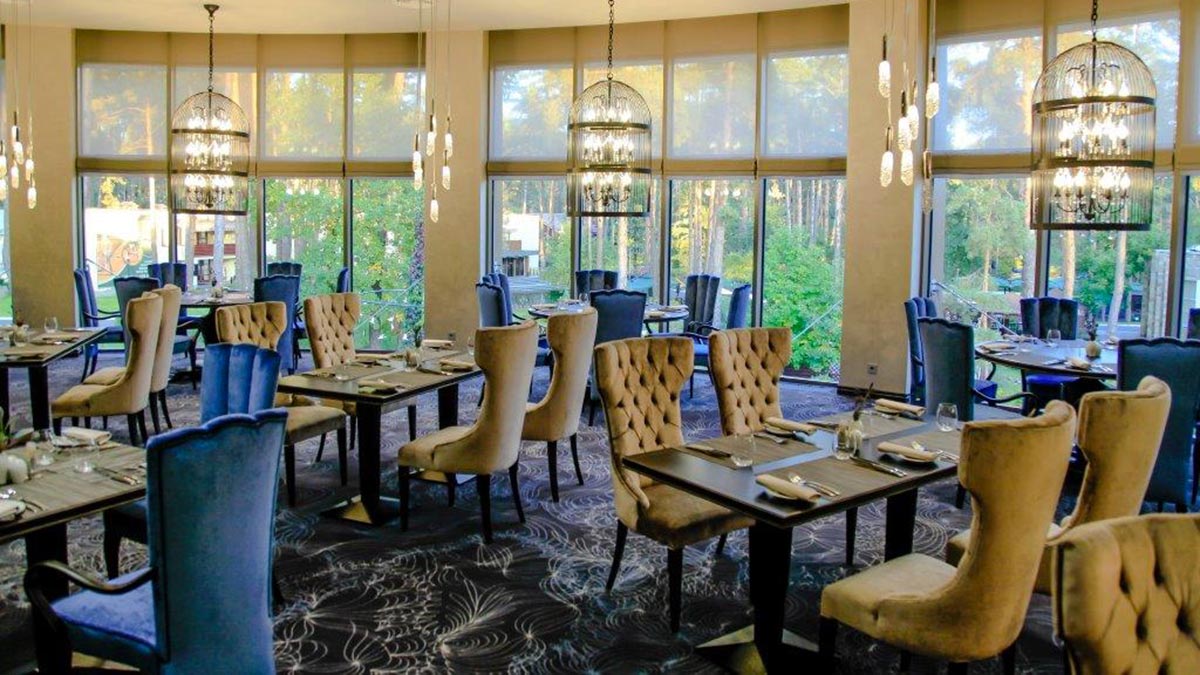 The contract furniture for this restaurant was made entirely at Sevensedie in Italy. In the restaurant the different areas are divided and at the same time connected by a game of colors and styles coming and going. The contemporary american style Queen dining chair in crushed olive green velvet alternates with a classic fluted back armchair upholstered in a rich blue velvet.
All around the restaurant you can see the functional square Atene table which is ideal for contract use.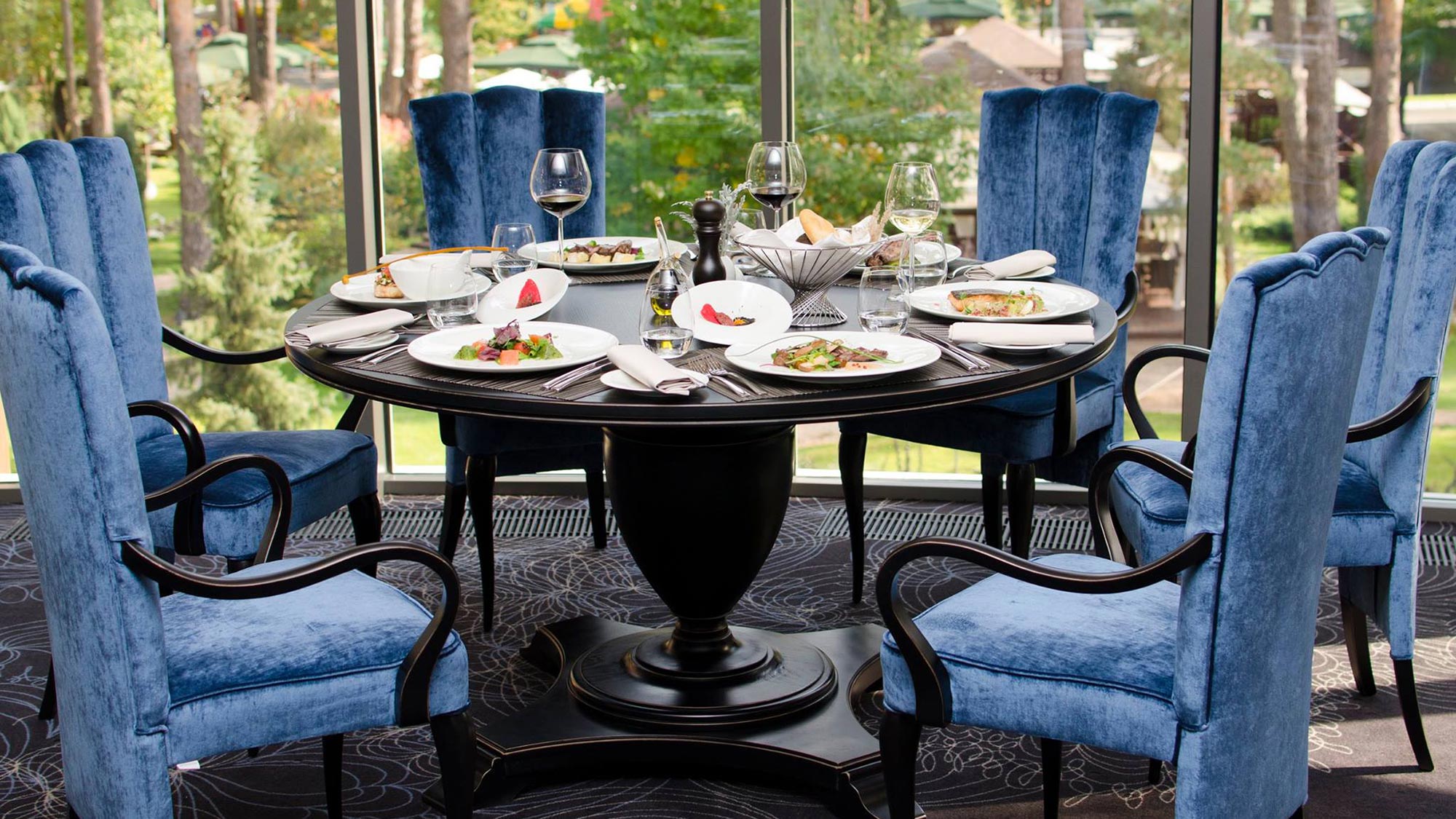 The large classic round dining table Biscotus has been placed near the main window and as a focal point also right in the center of the room. This table was created exclusively for the Mozart restaurant and it was the only bespoke design which we had to realize for this contract project. The Biscotus dining table that we designed can take up to 8 seats.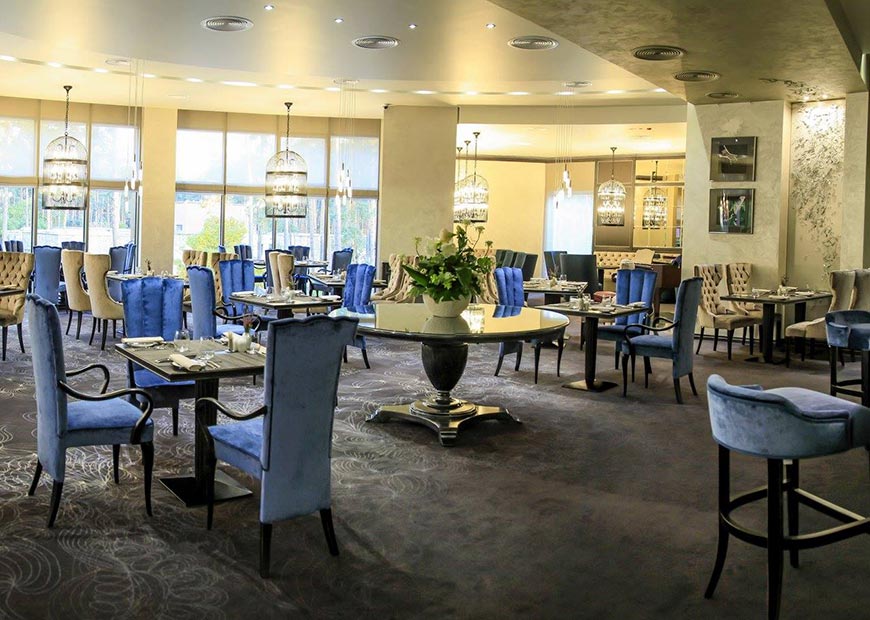 In the bar area the Arturo bar stool was the perfect choice, upholster in a blue velvet matching perfectly with the classic dining chairs in the main dining area.