Classic style chair with beech wood structure featuring original and sinuous lines. The seat is padded with non-elastic webbing, three springs and superior quality foam.
The upholstery can be customised with nails, braiding, double welt or welt.
The deep-buttoned upholstery is a standard feature and particularly enhances the luxuriousness of this model.
Every product can be customised according to customer requirements.
The fabric and leather quantities
required are considered valid for:
140 cm wide fabrics;
minimum quantity of 4 pieces per type
of fabric and/or leather;
no pattern to be centered (otherwise 40% extra fabric must be added).
If you are a design store or importer of made in Italy furniture and you are interested in our products, contact us.
CONTACT US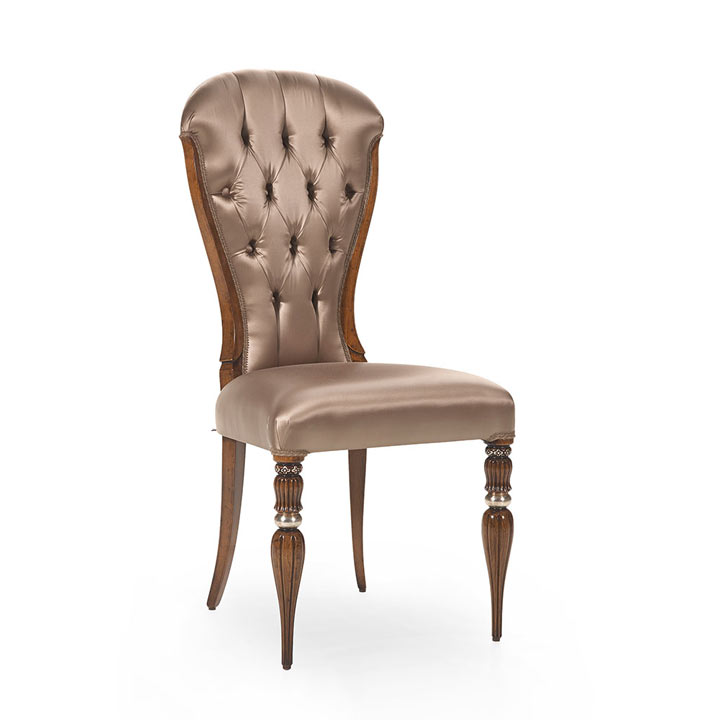 Finish: HT - Light Bassano + silver leaf - cat.ZE
Upholstery: Fabric M1A - Cat. C
Trimmings: Welt
Standard: Tufted back included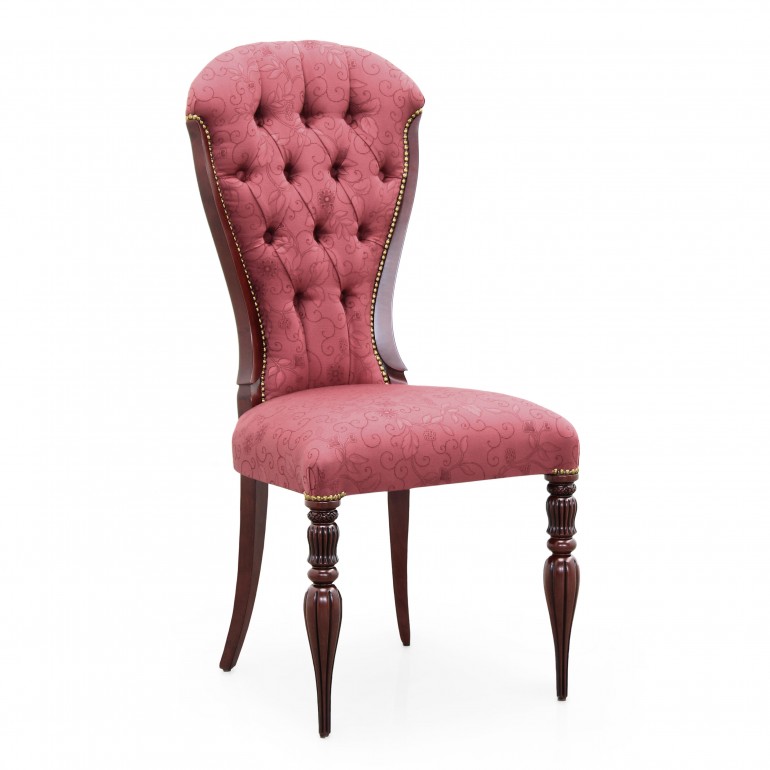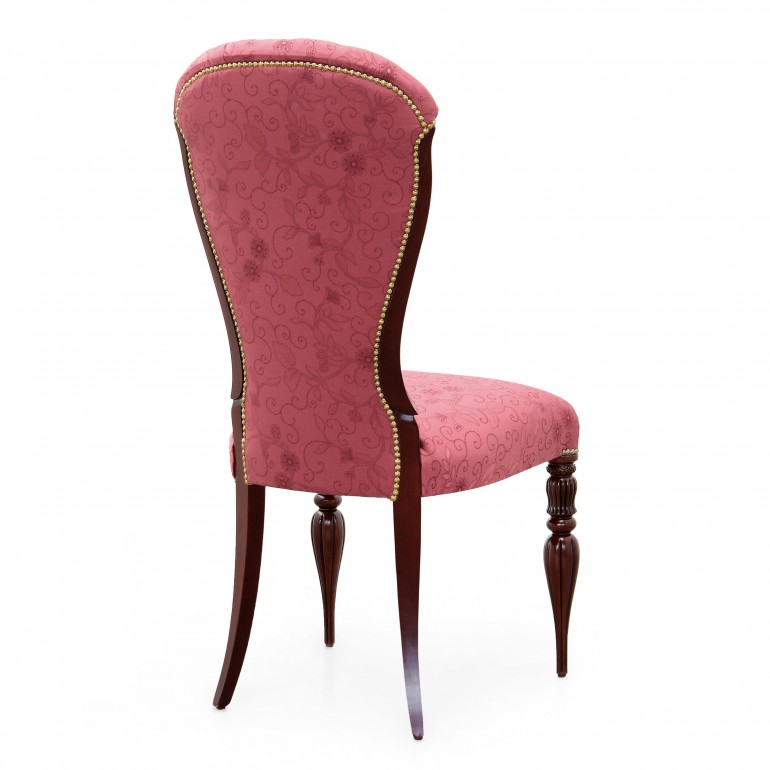 Finish: C5 - Mahogany - cat.ZA
Upholstery: Fabric BJR - Cat. B
Trimmings: Old gold nails
Standard: Tufted back included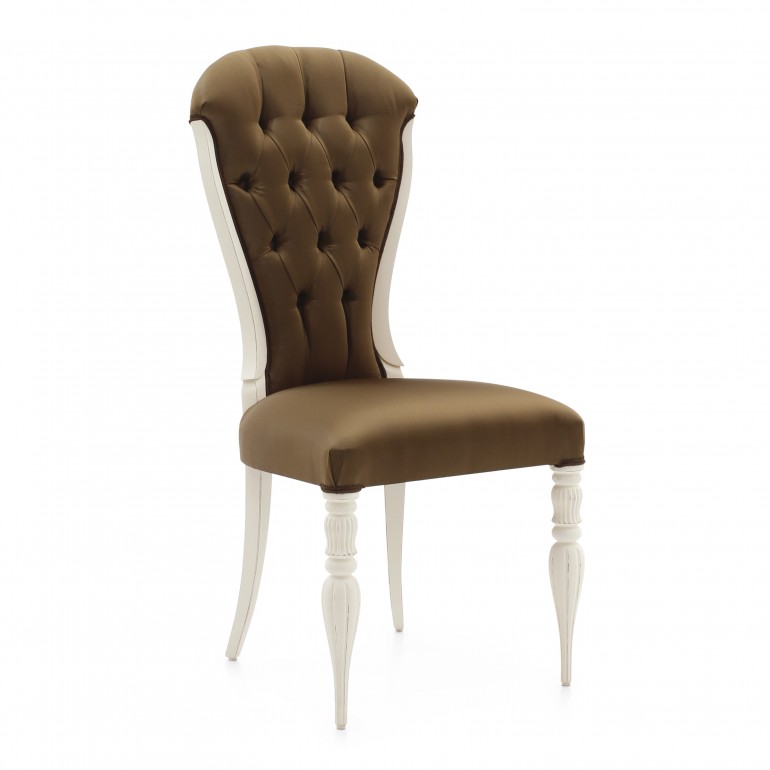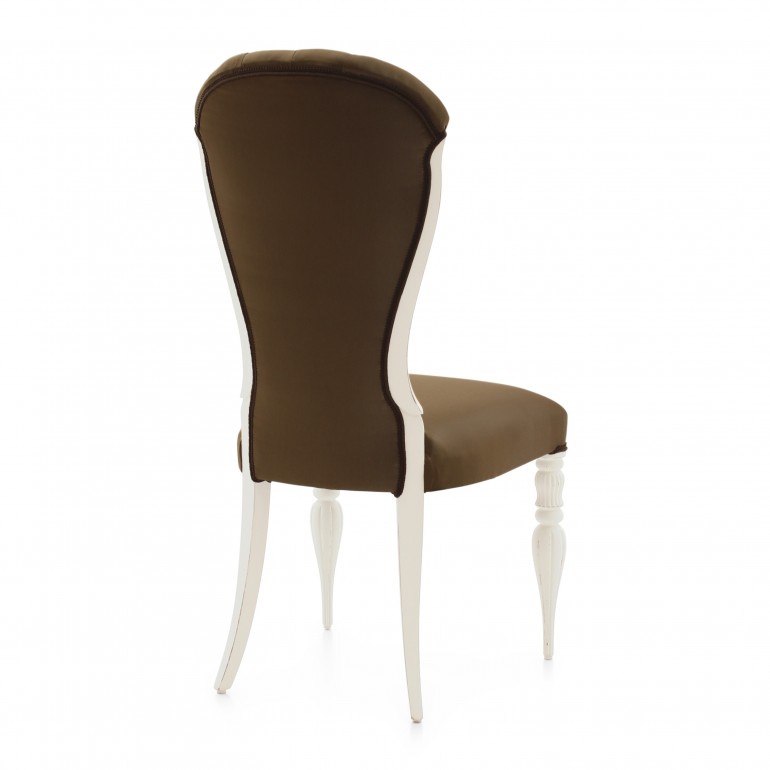 Finish: G8 - Gypsum white - cat.ZE
Upholstery: Fabric A0T - Cat. A
Trimmings: Welt
Standard: Tufted back included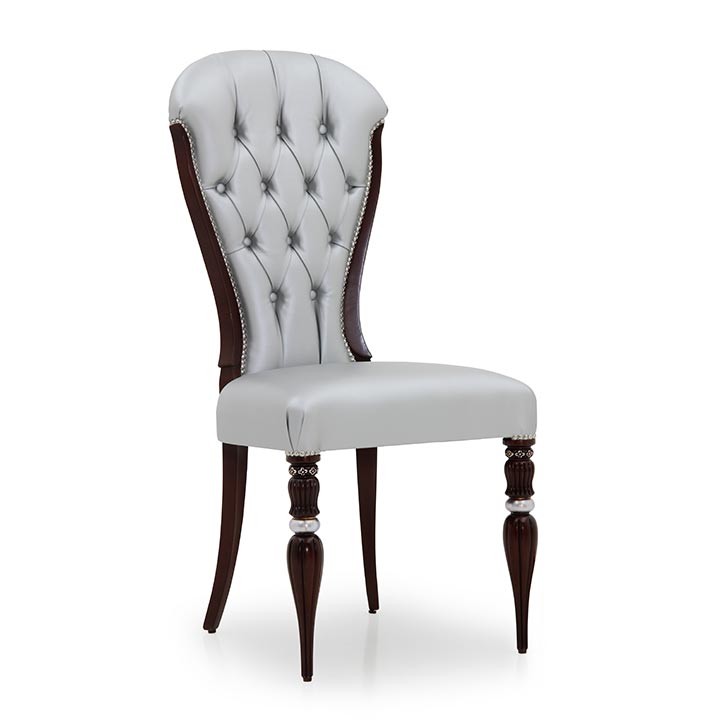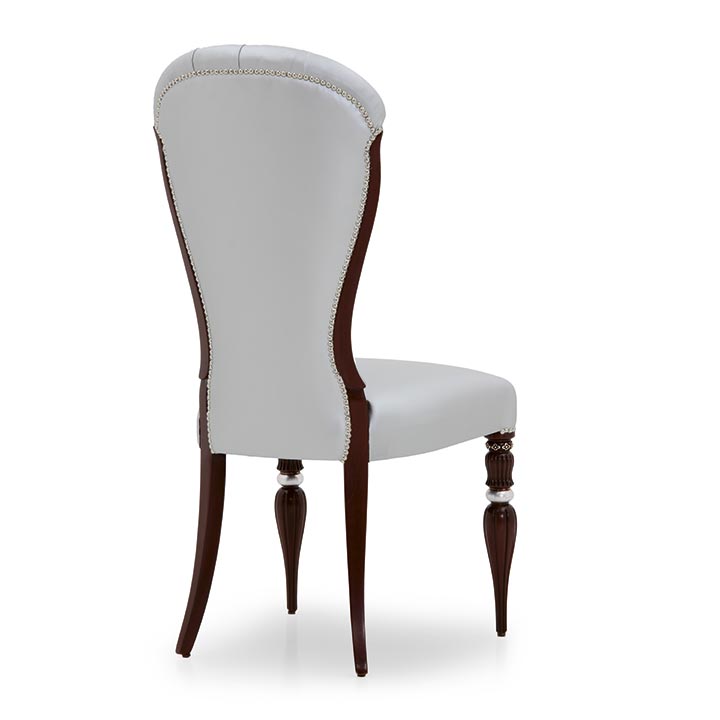 Finish: O5 - Mahogany + silver leaf - cat.ZD
Upholstery: Fabric BS4 - Cat. B
Trimmings: Silver nails
Standard: Tufted back included