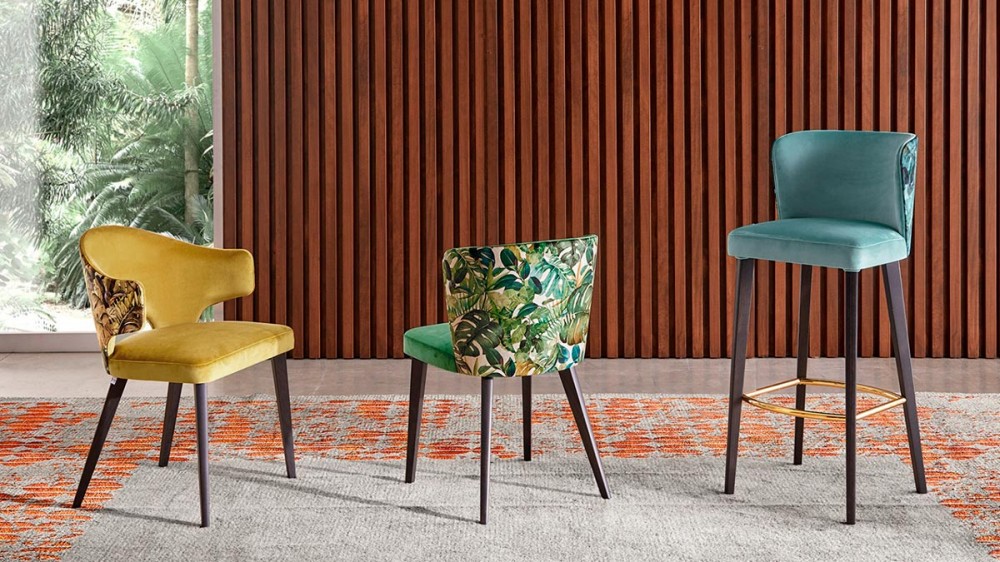 New exclusive printed velvet
Printed fabrics are ideal to add character and exclusivity to all soft furnishings and to any upholstered item in general.
To meet the ever growing demand for printed fabrics, we have recently added to our fabric range some new designs. All new designs are available in a large variety of colors.
All these new designs are printed on our popular water repellent velvet, this allows us to combine any of the new printed fabric with the standard plain velvet in a perfect color coordination. Printed fabrics are often used to upholster the outside backrest of chairs and armchairs.
The Eva chair, armchair and bar stool with a wide backrest are the perfect items to be upholstered with color coordinated fabrics. 
These are just a few examples of the possible fabric combinations. Unleash your creativity and create your own color theme.

Log in to the reserved area to view all new fabrics