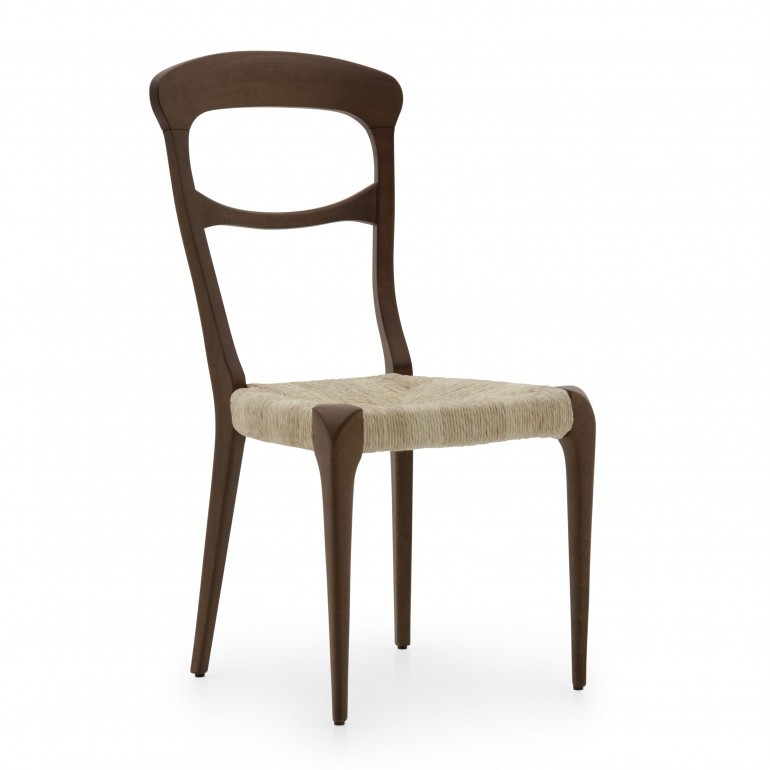 Lady Lì chair: beauty is a simple thing.
Sevensedie has always been a leader in the production of precious seats by the unique Italian style. Lady Lì is one of the most appreciated chairs because it captures absolute quality and a clean design in a single product.

A modern style
Lady Lì's lines are simple and immediate. The graced geometrics are enhance in a solid beech wood structure. The essentiality of the seat makes it perfect to enrich every room and makes it a very adaptable product.

A unique chair
Born from the structure of one of Sevensedie most famous projects, Lady Lì is the one and only with a straw seat. A clear remind to the past in a modern product that blend innovation and tradition.

Details and customization
It's possible to choose polishing or lacquering amongst the hundreds available, and not only. Each product is customizable following the philosophy of Sevensedie. For these reasons Lady Lì can be modified to suit customers' needs.
For more information about the product, contact us.