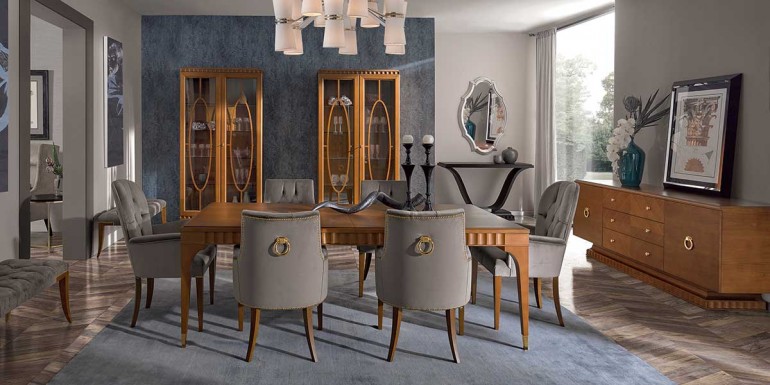 Interactive page featuring the new Ellipse dining.
As from now you can admire the most beautiful elements from Ellipse collection directly from our new interactive page.
Interiors is a new area on our website where we present our production in elegant room settings, these can be taken as inspiration to furnish your home or a working space.

Ellipse is one of our latest creations, presented at "Salone del Mobile" in Milan has generated a great wave of interest. The success of this collection is due to the richness of the construction materials and to the large selection of elements, giving the opportunity to furnish in an original and contemporary way, maintaining coherence in style.

Ellipse is a guarantee of exclusivity: all the elements in this collection have been designed by our architects.

Our new dining introduces two new exclusive elements: the sideboard with two doors and three drawers with structure in Cherry wood, an element that fits perfectly in a dining room or in an office. The elegant extendible table with double extension, alike all the elements in this collection, these pieces can be polished in a wide variety of finishes and refined with gold plated, chromed, shadow or brass metal inserts.

Discover all the Ellipse collection elements by visiting the contemporary Dining section. If you wish to be regularly up-dated with the latest news please subscribe to our newsletter.