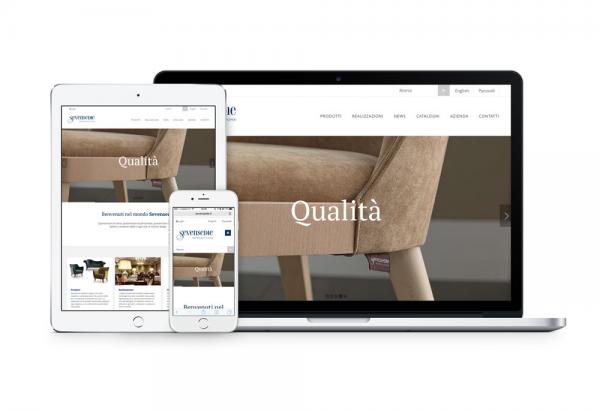 The new Sevensedie website is now on-line.
New graphics, structure and menu, to make it more usable and readable.
We've improved your browsing experience, using the latest technology in the web design field to make it "responsive".
Now the contents are adapted according to the device on which they are displayed (smartphone, tablet, desktop or large screens).
We also created a new internal search engine that lets you find any content; by products, finishes, fabrics: you'll have everything at your fingertips.
We can only wish you now a good navigation!